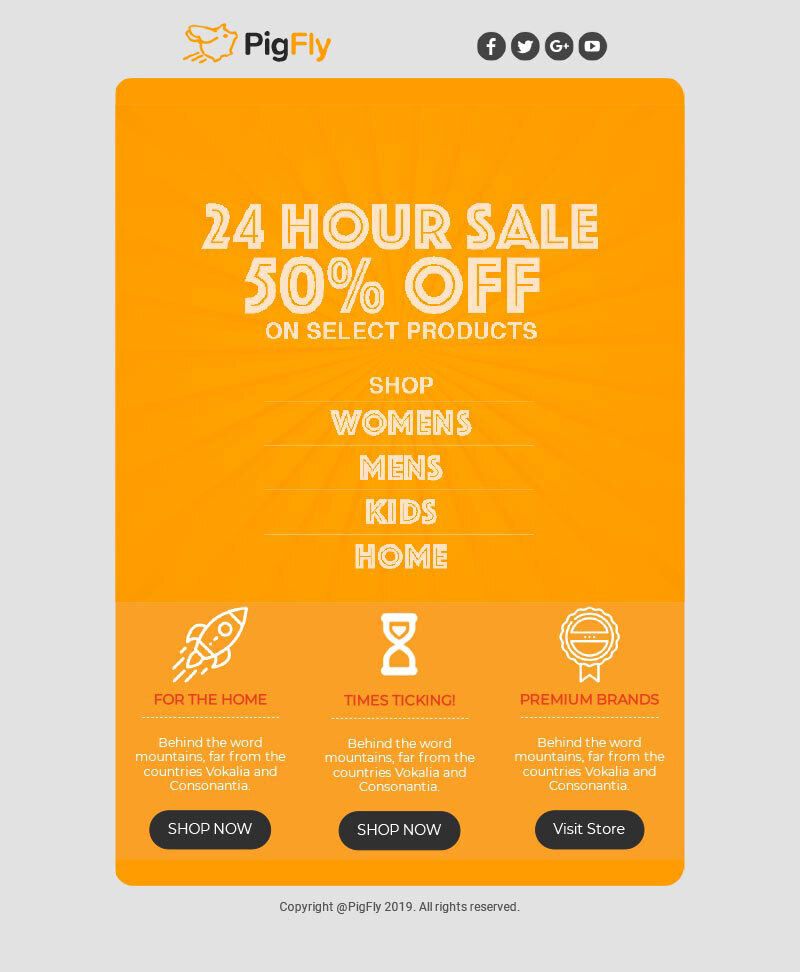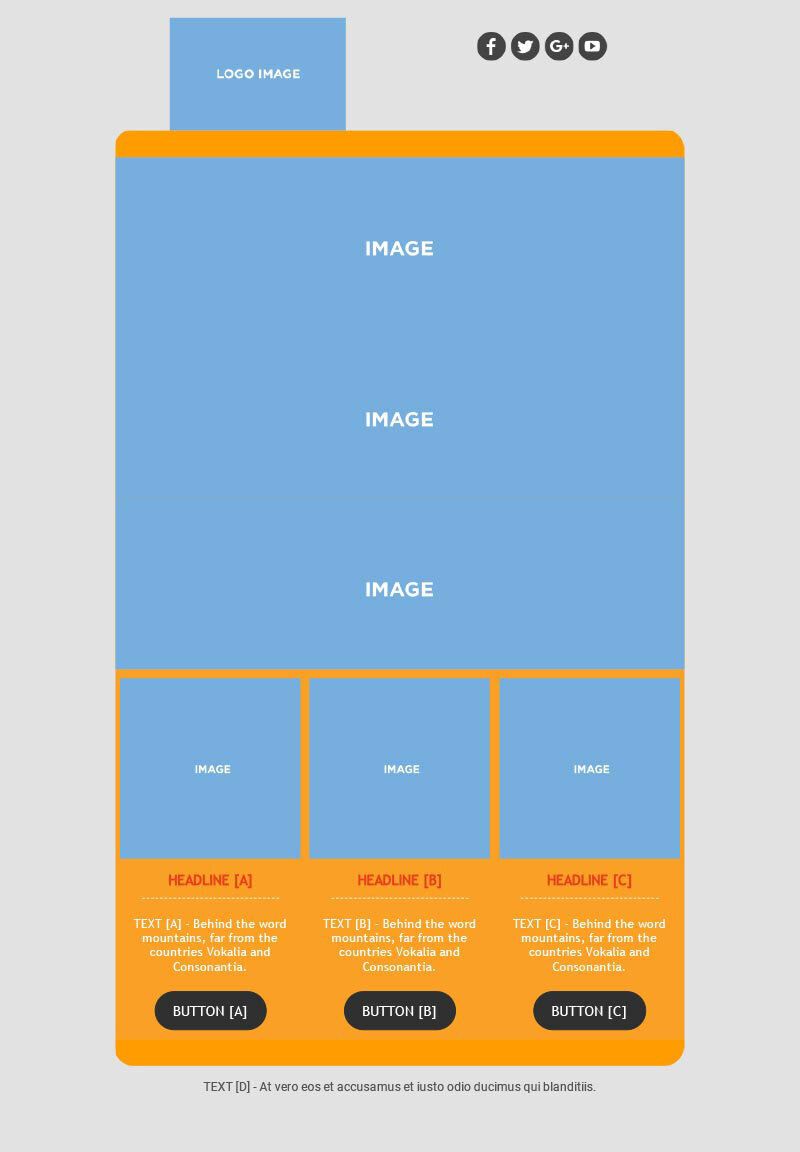 Colors - Optional if specific colors are desired
Background Color in hexadecimal format (#000000) for exact match.

Button Color

Text Colors
Fonts
Fonts will be web safe fonts in order to ensure consistent delivery on multiple email clients.
Logo Image
PNG with transparent background preferred.

JPG, GIF, PDF, AI, PSD or EPS are also accepted. Background color of image should match color of email background.

Logo URL
Social URLs
Facebook, Twitter, Instagram, LinkedIn, Glassdoor, Youtube, Google+, Pintrest, Email, Snapchat, Spotify, Other (Custom).
Image 1 (multiple slices)
600px width or larger

URLs for each image slice.
Image [A]
180px width or larger

URL optional if the image should link.
Headline Text [A]
Body Text [A]
Call to Action Text [A] (button)
Repeat above for Images [B] [C]
Text D]